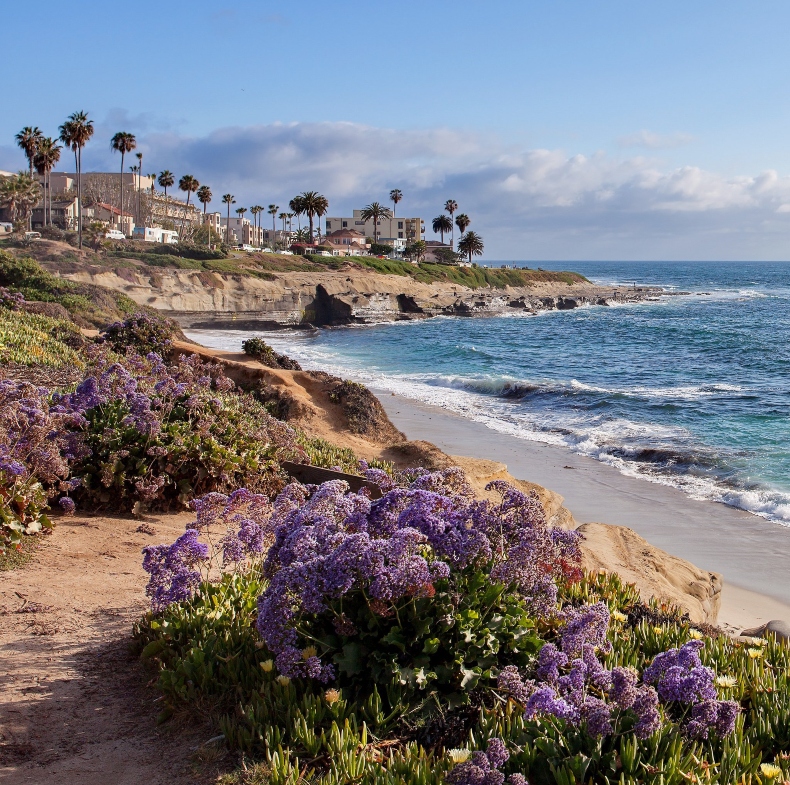 Known as the "jewel of San Diego," La Jolla is a treat for the senses. Strolling around the winding streets that make up the Village you feel as if you are in the European Mediterranean. Upscale shopping, art galleries, museums, parks, hotels and restaurants (from casual to top-rated dining) are abundant here. The Village is unique in that it is set right along the water, with places for kayaking, hang gliding, walking and viewing native seal and sea lion colonies.
Living in La Jolla is like being on vacation. There are several neighborhoods that make up this beach town, including Beach-Barber, WindanSea, Bird Rock, La Jolla Shores, and the Village. Heading just a bit east are Mount Soledad, the Muirlands neighborhood, and La Jolla Farms. Each area has a distinct feel and offers a different lifestyle.
La Jolla is home to the private La Jolla Beach and Tennis Club, and to both the La Jolla Country Club and the famous Torrey Pines Golf Course and Resort. The Scripps Institute of Oceanography, and affiliated Scripps Aquarium also call La Jolla home, as do the La Jolla Playhouse and UCSD.
Home prices in La Jolla are higher than in other parts of the county due to location. If you are looking for a beach community with fantastic walkability, dining, shopping and entertainment La Jolla is definitely a wonderful choice.